Generation of social media leads is all about implementing proactive marketing strategies specially designed to capture qualified leads and bring them into the sales funnel. Generation of social media lead is part of the strategy of every marketer, whether they know it or not. Social media lead generation is a successful next step for marketers who are ready to push beyond brand awareness and engagement. Collecting social media leads will help you find people interested in your company. More importantly, these leads will allow you to stay in contact with potential customers. Acquiring social media leads helps companies find certain customers who are interested in them. These leads serve as a bridge to new customers to make and turn exclusive deals as loyal customers.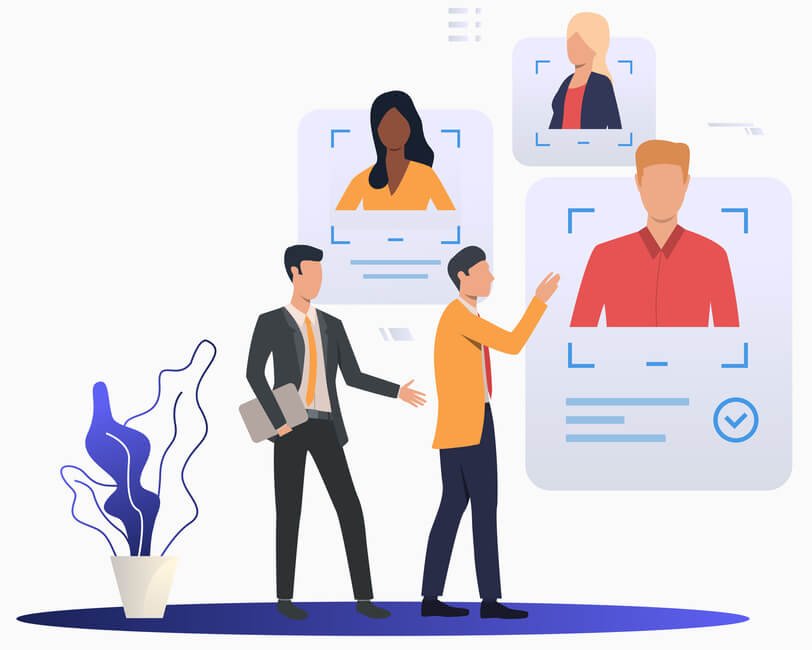 Before preparing the next social media lead campaign, make sure you have everything in place to gather leads organically. Your profile will give customers the means to get in touch with you, sign up for your newsletter, shop and more. Optimization of social media will help the company in more than one way. It will improve your exposure and make your brand better known. It can also help you generate more skilled and qualified leads and improve your sales numbers.
2. Create Quality Content
You won't pick leads without the compelling content. Everyone on Social Media is competing for attention and attention spans are shorter than ever. Images needs to be sharp and copy needs to be sharper. If your goal is to generate leads, make sure your creative is tailored to support that. For content that is worth clicking, you'll want to make sure that customers have a spot to click on. Make sure every post has a clear link and a tempting call-to – action.
3. Design user friendly landing pages
If you have convinced someone to click on your image or poster, don't let them down with a sloppy landing page. The landing page must be relevant, for starters. When somebody wants to find a particular product or details when they click on your page, it should be there. Without the corresponding content, it's easier for someone to close a window or forget why they clicked in the first place. A good and successful landing page will be visually smooth and easily scannable. This will have a straightforward path for users and attempt to be as personal as possible.
When you have exhausted organic lead collection measures, or if you would like to boost those efforts, there's social lead ads like Facebook Lead Ads, Instagram Lead Ads, LinkedIn Lead Gen Forms and YouTube True View for Action Ads.
a) Facebook Leads Ads
Facebook gives the advertisers a different lead ad format. Lead advertising are basically forms promoted on Facebook. Leads that these ads capture can be synced directly or can be downloaded from your customer management system so that your sales team can follow up as required. Retargeting tools from Facebook are particularly handy when it comes to leading nurturing.
b) Instagram Lead Ads
Like Facebook, Instagram provides lead ads that are designed to help marketers to gather knowledge. Instagram offers the option to partially pre-fill forms. Within these advertisements, you will pre-complete all email address, full name, phone number and gender pages.
c) LinkedIn Lead Gen Forms
LinkedIn provides a lead-only ad format which it calls Lead Gen Forms. Those advertisements are now available on the website as Message Advertising and Sponsored IN Mail on the platform. Like Facebook and Instagram, LinkedIn also uses profile information to pre-fill sections. The average conversion rate is 13 % on a LinkedIn Lead Gen Form which is strong as according to the Word stream the average conversion rate of the website is 2.35%. LinkedIn Dynamic Advertising also offers simple call-to – action functions that can support lead generation.
d) YouTube Ture View for Action Ads
This YouTube format is designed to help advertisers drive a specific action including generating leads. These ads have prominent call-to – action buttons which can connect to your preferred site. Simply pick "Leads" as your target when you create those advertisements.
5. Personalize your Offers
A little personalization can go a long way, particularly when it comes to generating lead in social media. In fact, a study by Heinz Marketing and Uberflip found personalizing content helps with lead generation more than any other marketing goal. Setting targets is a good starting point. To reach the right audience, take advantage of the targeting tools available on Facebook, LinkedIn and other platforms. Run different ads for multiple audiences so you can tailor the message accordingly.
6. Measure and refine with Analytics
When you are gathering leads from social media, you do need to gather data to analyze. Set up goals in Google Analytics to track leads on your website. It will allow you to track which platform is the best source of social media for your company. Social analytics tools also allow you to recognize the kind of creative and message that works best.
Getting good quality, high conversion leads is the ultimate goal of any marketing and sales strategy. Effective use of these social media tools and techniques will help you get a very reliable source for leads and can also turn out to be a great revenue generation stream.