While Internet obsessed generations (Millennials and Gen Zs) spend more time socializing on social media than in real life. Businesses can now become a part of these interactions through firstly being present on social media and secondly by actively engaging their target audience using social media marketing.
 Effective social media marketing services can help your business to make dedicated efforts towards achieving your business goals. Posting engaging content, creating virtual brand experiences and customer interactions on social media platforms together help build a positive brand image. This in turn reflects in getting leads and conversions.
There days social media is used the world over by people of multiple age groups in varying degree of usage patterns. Social media platform host content that's intuitive and designed to make users stay on that platform, the longer they are on the platform the more these platforms can monetize their presence through paid advertisements and content. It can help your business target the right audience, capture its imagination with visual elements and deliver your brand message at a convenient time when they are most receptive.
Social media useage continues to increase year over year, this is also triggered by the rise of new platforms, high speed internet connections that enable buffer free video streaming on these platforms and viral content that keeps users hooked on and engaged.
How Social Media Helps Business Growth?
 Social media helps your business grow by tapping global platforms like Facebook, Twitter, Instagram, Pinterest, LinkedIn, Snapchat, Google+, YouTube and multiple local sites, through effective social media marketing tools and campaigns. It helps you to reach out to your audience effectively, in real-time, at minimum cost. You also receive almost instantaneous feedback which offers scope for social media optimization.
Building a positive brand image
It's easier to build a brand image on social media. Be consistent in messaging and imagery across all platforms. Ensure your brand logo reflects what your business stands for. Stick to colours that resonate with your brand. Be transparent and connect with them like a human being
Attracting potential customers
People cannot do business with you if they don't know you exist. With social media services, you can reach out to a wide consumer base and gain far-reaching visibility among potential customers.
Customer engagement
Social media can make or break a brand. Use it to your advantage to reach out to your current and potential customers. Attend to negative comments, deal with feedback positively and take your customers' word seriously.
The more they like you, the more successful you are.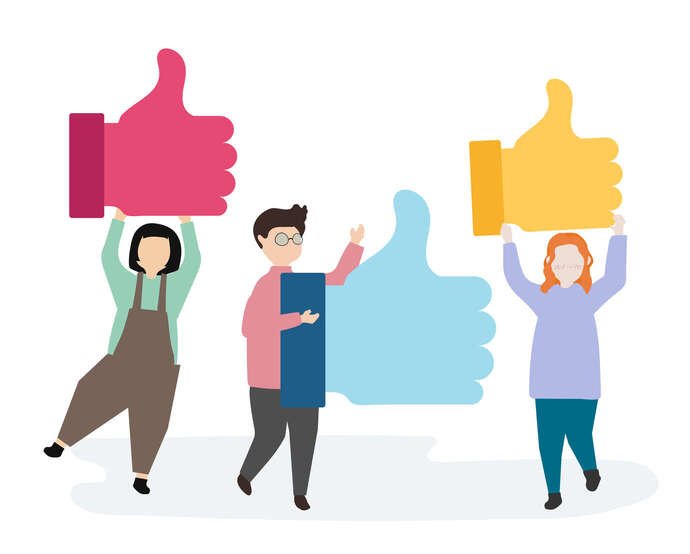 Target the right audience
Social media helps you target consumers who are genuinely interested in your business. This saves you time, effort and money. You can direct your ads and posts towards specific genders, regions, age groups and interests.
Get quality traffic
Social media marketing allows you to filter out unwanted traffic. Unlike traditional media, you can connect with a specific set of people online. That are relevant to and interested in your business. This saves you time and prevents hassles.
Are you missing out on all this?
Think you have not used social media platforms to its full potential? Contact us or drop an email to hello@jetsdigital.com today and we will help you get started.