Digital Marketing trends evolve year on year. Businesses should be aware of the trends and try to keep up where ever possible. Some trends phase out some remain. Digital Marketing trends revolve around innovations and creative thinking. Businesses that embrace change get a competitive edge. They find new ways to grow their businesses, generate leads and improve the relationship with their existing customers. Here are 9 key trends that we've curated from content available online to help you make the right decisions needed to stay ahead of the curve.
1. Digital Ads to market products
The concept of using Digital Ads to communicate with prospects is becoming more popular as tools become easier to use. Many firms have started using Social Media Apps to do advertisement on their products. With the rise of AI in advertising there has a profound impact on the industry, opening up new doors and allowing marketers to deliver relevant and engaging ads to their customers.
2. Social Commerce & Shoppable Posts
With E-commerce and social media both growing at a breakneck speed, brands are using the power of two together to maximize opportunities for sales. E-commerce brands hope this will reduce the risk that customers will abandon their purchase because they have to switch apps or sign in to an unknown store. E-commerce brands can create and post interactive ads that allow users to click and shop with ease. This will make it easier for businesses to reach prospective new customers, as it will effectively shorten the sales and giving consumers the instant access they desire.
3. Private Messaging Apps to Connect
Many companies will start shifting their focus on how to better use private messaging apps. Instead of using emails, companies are adopting the use of private apps as well as private messaging apps. Major brands are already undergoing experiments in monetizing messaging apps and soon enough, customers will be able to pay for products directly through messaging apps. Sending and receiving money will be much easier.
4. Programmatic Advertising
Programmatic advertising means using AI to automate ad buying so you can target more specific audiences. Artificial Intelligence are designed to make your work easier, and that includes optimizing your online advertising campaigns. Ad placement, media buying, performance tracking and customer targeting can all be handled by software. Not only do the results tend to be better, but "outsourcing" these tasks to a bot also frees up time in your schedule to handle more important tasks. Handing off these tasks to an automated system can be best for your business.
5. Chat Bot
Many companies will continue using a chat bot as they are effective software programs that interact with website visitors and customers. Chat bots communicate naturally with people viewing the site and can answer their questions in real-time. Chat bots saves time, increase customer satisfaction and also shows good humour towards customers.
6. Voice-powered Search Optimization
As the growth in technology continues to increase rapidly, we will start to see more people using smartphones with voice assistants. Features like Google, Alexa, and Siri are useful in digital marketing. Voice assistants can search for things, read text loudly, and even voice dictate text messages for you so that you can be hands-free. Voice search is also essential when using it for your business. It's helping in the growth of a mobile-friendly movement and adding value to local SEO. Voice search also boosts the use of artificial intelligence and prioritizes semantics of searches.
7. Video Marketing
Video marketing is one of, if not the, most important marketing trend today and likely for the next 5-10 years. Video is by far the most popular way customers want to know about new products. One of the issues that marketers have faced in recent years is the growing shift to mobile devices. Those long form sales pages and emails are fading fast because they are simply too difficult to read on small mobile screens. However, video can present the same information in a format that works perfectly regardless of the device.
9. Interactive Content
One of the fastest-growing digital marketing trends in recent times is Interactive Content. In 2020 we are destined to see a shift from traditional text-based content toward dynamic and engaging content that offers users an immersive experience. People like it not just because it's fresh and original but also because it makes them feel more connected to brands and more involved in the buying process. Interactive content is more engaging, more memorable and more likely to generate the results your business needs.
5. Artificial Intelligence
2020 may be the year that a lot of people wake up to the dominance of Artificial Intelligence (AI). It's sure to be at the heart of global business and industry in the future and it's already taking over many simple jobs. AI can analyse consumer behaviour and search patterns, and use data from social media platforms and blog posts to help businesses understand how customers find their products and services.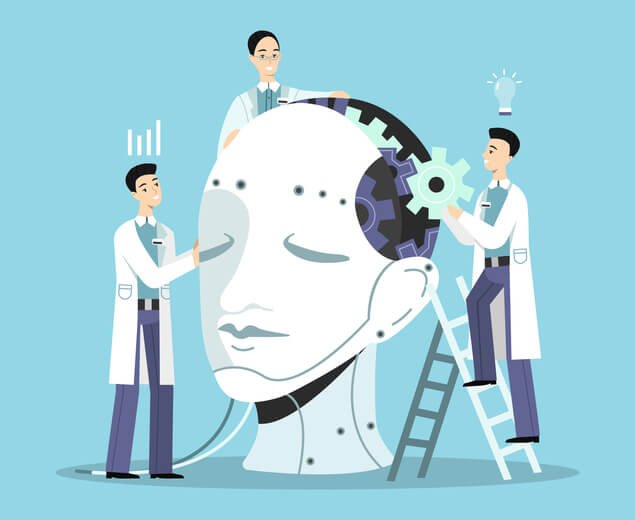 Trends keep changing. We keep a close eye on digital marketing trends year after year.  Subscribe to our newsletter today and get the latest in digital marketing curated content delivered right to your mailbox every week. We would like to know your thoughts on this acticle, if you have any similar content to publish on our website please feel free to drop an email to hello@jetsdigital.com