As one of the biggest marketing trends, video alone will make up over 82% of all internet traffic by 2021, according to industry forecasts. . The problem with hosting video content is that it's a lot heavier than text-based content and puts a heavy load on the website servers. A video hosting site or service is part of a modern content marketing strategy. You need to be able to upload and share high-quality videos with your audience, without server lag or your website going down.
It's hard to think of free online video without thinking of YouTube. Just like its owner Google, the word YouTube has become synonymous with video searching, if you are looking for a song, clip, or meme, you are likely to "YouTube" it. YouTube is a huge platform and the world's biggest free hosting video site for everyone. Anyone can search your uploaded videos. You can keep it private, or you can un-list it so that only people with the link can view it. YouTube also supports streaming to a live audience, later saving the videos to the user's channel.

Vimeo has a reputation for being the video platform for people serious about video. It earned this reputation as for some time it was the only platform that provided truly high quality video hosting services for free. This made Vimeo a firm favourite with film-makers and animators. While Vimeo may no longer have the edge over YouTube in terms of its quality, it is still the second name in video hosting on the web. With a Vimeo free account, you can only upload 500MB per week, with a cap at 5 GB. There are also four paid account levels: Plus, Pro, Business, and Premium. Each level ups the limit for uploading, along with adding extra features like customizable players for embedding into websites and social media.

For quite some time, Dailymotion was a direct competitor to YouTube. Dailymotion provided a counterpoint to YouTube in the early days of internet copyright law, providing access to content YouTube was starting to crack down on. Dailymotion's reputation as the cowboy YouTube is a thing of the past now, with many businesses and new services using the service for embedded content. Dailymotion also allows users to monetize their content based on view count.
Facebook has done so much with the platform since inception with some security breaches that it might be easier to list a service they are not trying to provide. Facebook provide simple video uploading and live streaming services for free to all of their users. Uploading a video to Facebook is as easy as sharing any other post on your timeline. Videos can be embedded, and HD uploading is available on desktop and through the Facebook apps for Android and iOS.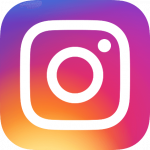 Instagram has exploded in popularity in recent years. It is a surprise to no-one that the Facebook-owned platform would move into video. As well as the familiar Instagram Stories feature, Instagram added IGTV, a longer form video service in 2018. Videos on IGTV can be between 15 seconds and 10 minutes long and in a departure from the norm, must be portrait rather than landscape. Popular Instagram users have taken to the service, but all users can post videos by creating an IGTV account in the app or on the Instagram website.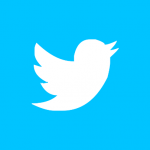 Twitter may not be known as much of a video service, but in reality, a considerable portion of the video watched daily is through the platform. The limit of two minutes and twenty seconds doesn't seem to stop thousands of videos being shared through the site every day. You can record and upload video through the Twitter app or the browser. Twitter owns Periscope and uses the same tech to enable live streaming natively on Twitter. Live streaming is also available through the Twitter app.
In its early days, Metacafe occupied a similar space online to YouTube and Daily Motion. Since its acquisition in 2012, the site has seen fewer users. Despite this, videos still get views in the tens of millions so it may be too early to count Metacafe out. Accounts are free, but videos are limited to under ten minutes.

Vidyard is another online video hosting site for business with both free and paid plans. The major drawback when using the free plan is the limitations on the number of videos to upload. There is a limit of 5 videos per month for free users. Vidyard also offers unlimited bandwidth to its users across all the plans. Whether you are a private, a marketer, professional or an entrepreneur some features meet all your needs.
Top video hosting sites like YouTube and Vimeo allow you to embedd videos on your website. Embedding videos enables you to use these sites to host videos for your business instead of uploading them on your web hosting platform. The video streaming providers  mentioned in the blog have made huge investments on their infrastructure which will benefit you because there will be limited lag and your website visitors are bound to have a better user experience overall.